Overview:
What are we talking about?
Boarding cards are a helpful tool for displaying important information per pet to staff members. Boarding cards can be printed and placed on the outside of runs/spaces or can be viewed within your application.
This article includes:
Related Articles:
How do I edit what fields display on the boarding card?
Navigate to Account Settings » Translations » Boarding Card Translation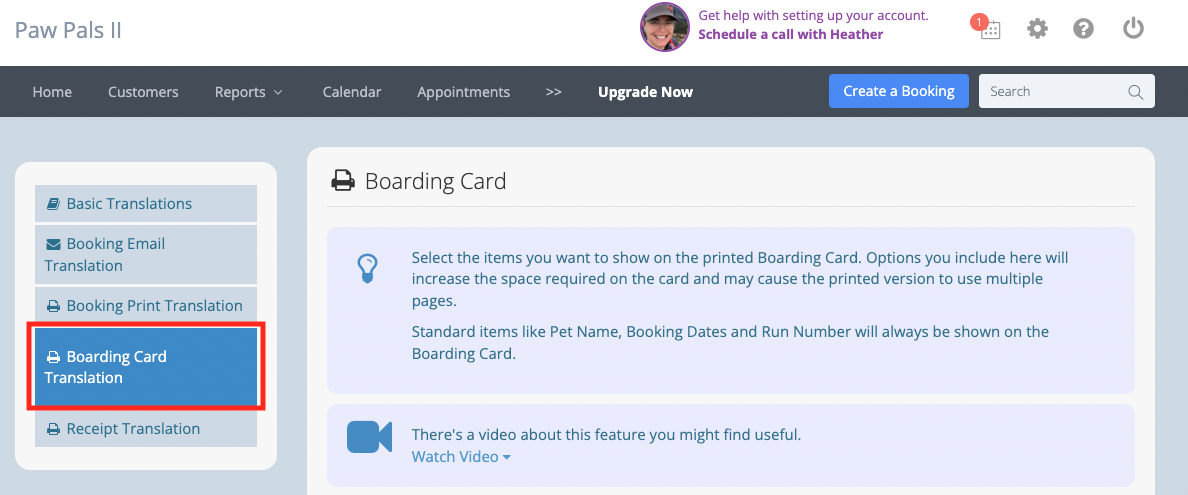 On this page, you can select the fields you want to display on the boarding card using the tick boxes.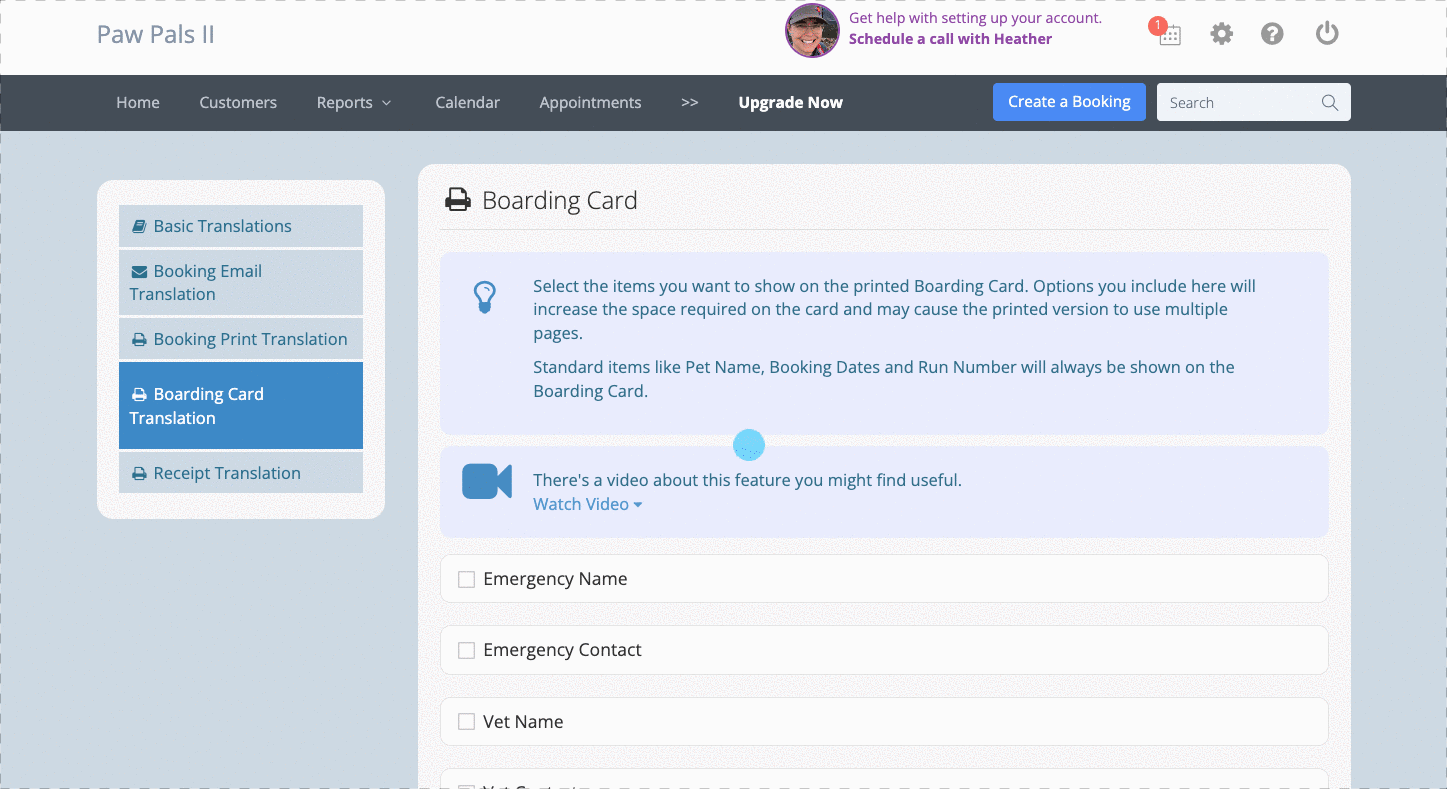 The selected fields will then display on the boarding card: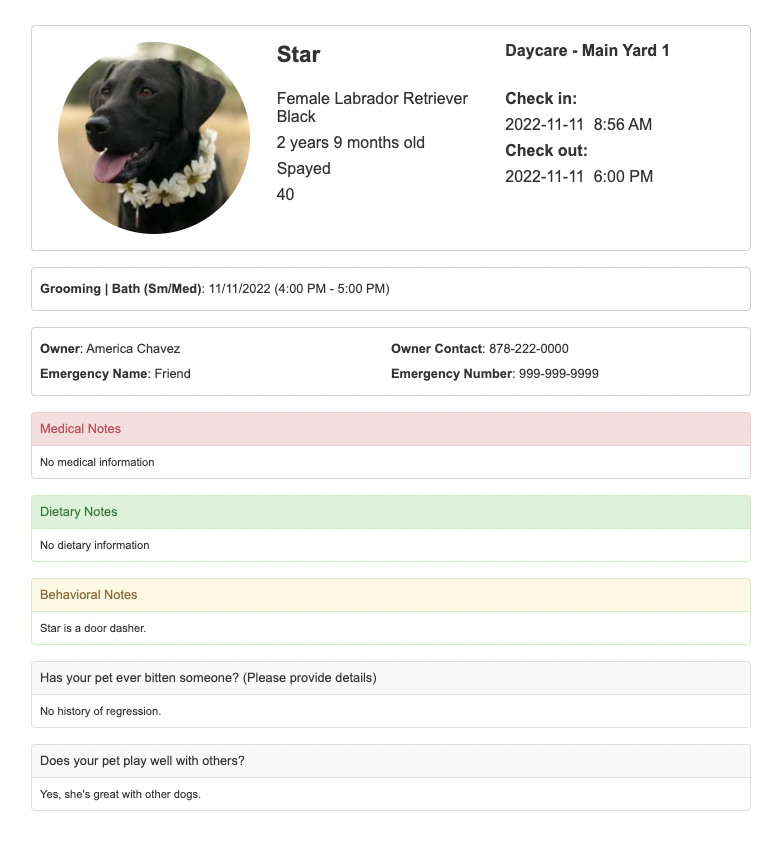 Please note:
1. If you prefer the layout of our legacy boarding card (pictured below), you can enable the legacy layout by ticking the box next to "Enable legacy version of boarding card" at the bottom of the Boarding Card Translation page. If you choose to use our legacy version of the boarding card then the fields that display are not customizable.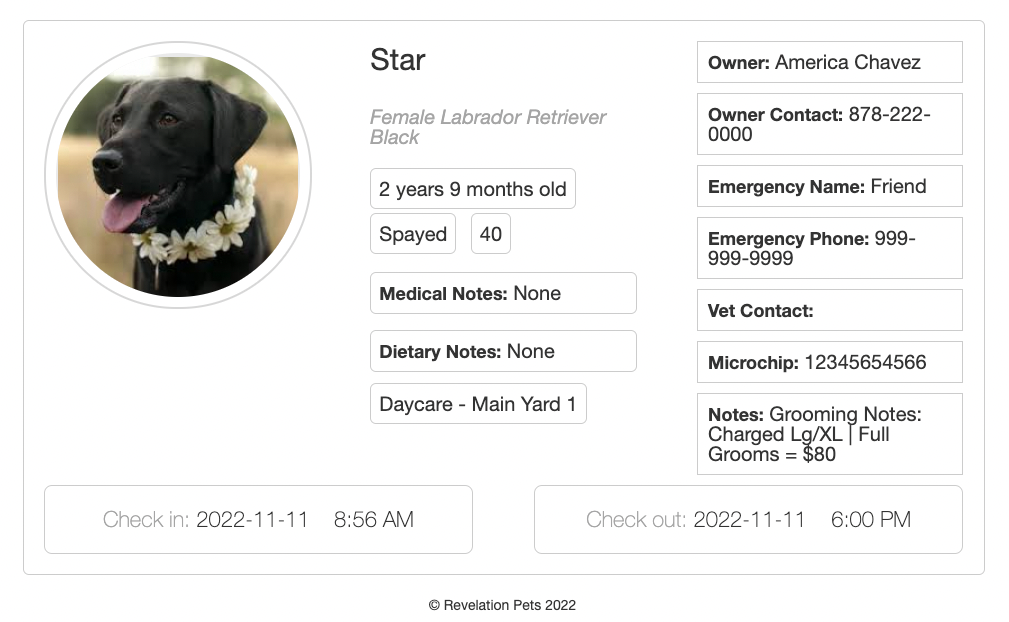 2. The pet's profile, owner name, and owner contact information cannot be removed from the boarding card.
3. Adding or removing fields will alter the length of the Boarding Card Translation.
4. Resizing the boarding card/boarding card fields is not available with present-day functionality. We recommend using available settings on your printer if resizing the boarding card is needed.
How to print boarding cards?
To print an individual pet's boarding card, navigate to the pet's profile page and click "Print Boarding Card"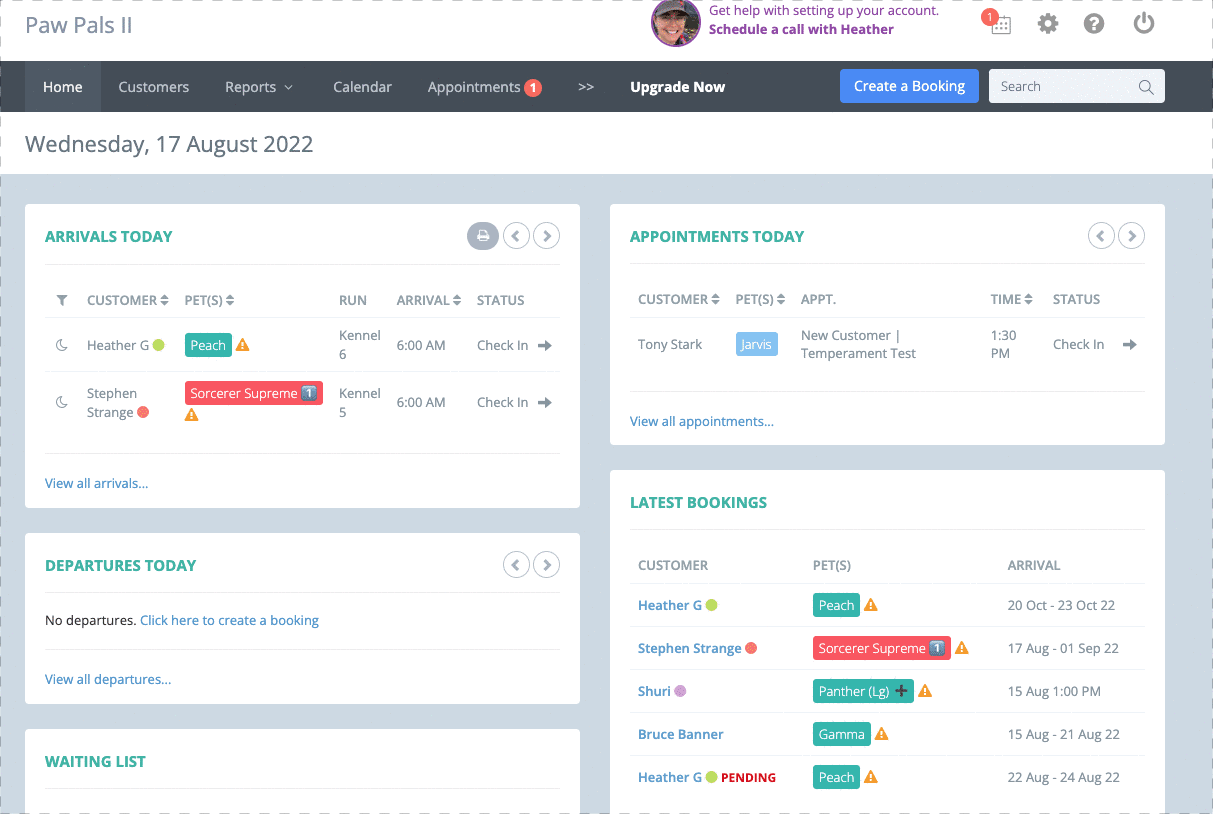 To print all arrivals for a given day, navigate to the Arrivals widget and click the printer icon.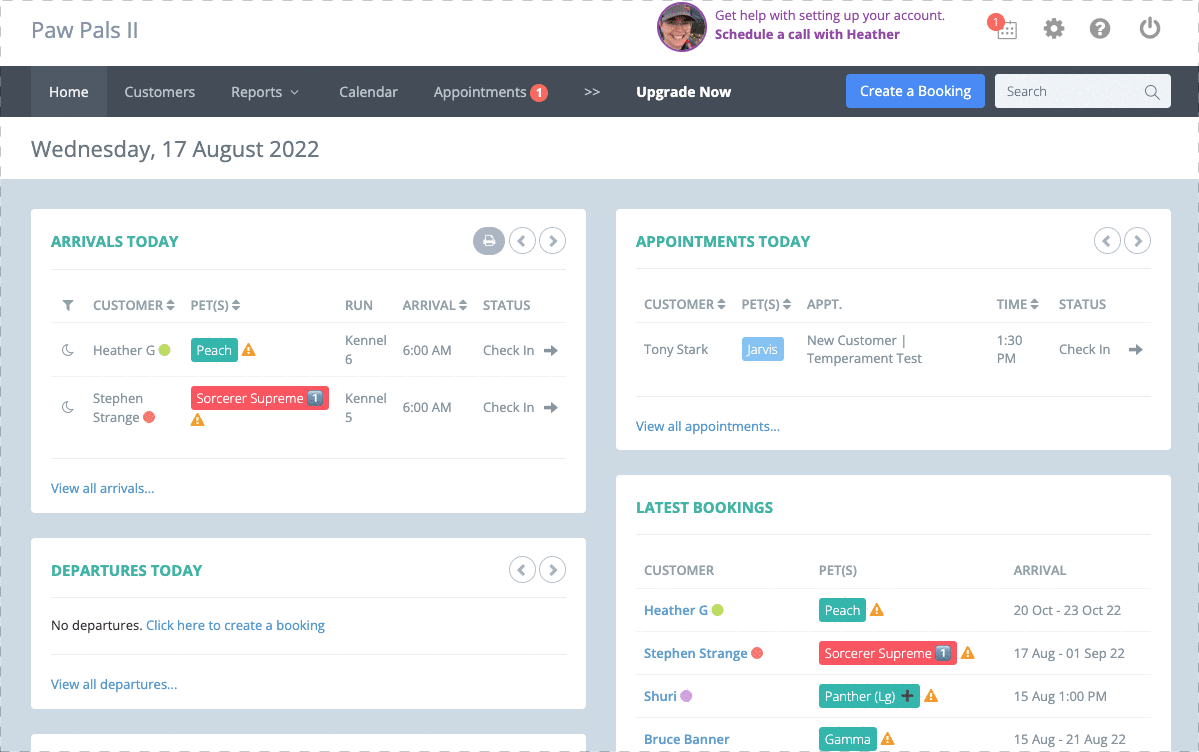 If you have any additional questions regarding Boarding Cards, please reach out to our Support Team at support@revelationpets.com