Overview: What are we talking about?
When a customer receives an SMS (text) from your facility, it comes from a specific phone number associated with your business. A toll-free custom SMS number allows your business to market a dedicated phone number to customers!


Do I need a Custom Toll-Free SMS Number?
In order to prevent blocked messages and disruptions in communication with pet parents, pet care facilities that use Revelation Pets to send out SMS will need to use a toll-free number, which the carriers do not consider as unregistered traffic.
How to Set Up a Custom Toll-Free SMS Number
Go to Settings Menu » Customer Communications » SMS /Text Message Reminder section » Select "Switch to toll-free phone number":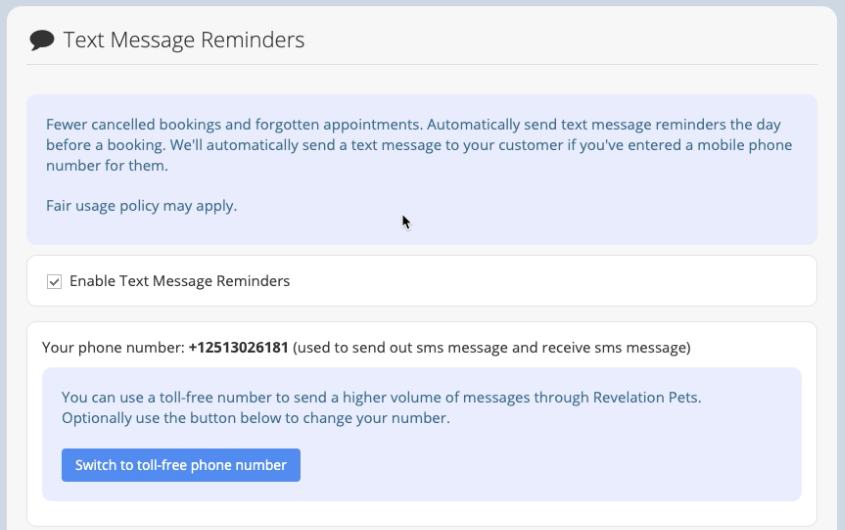 Select "OK" to confirm: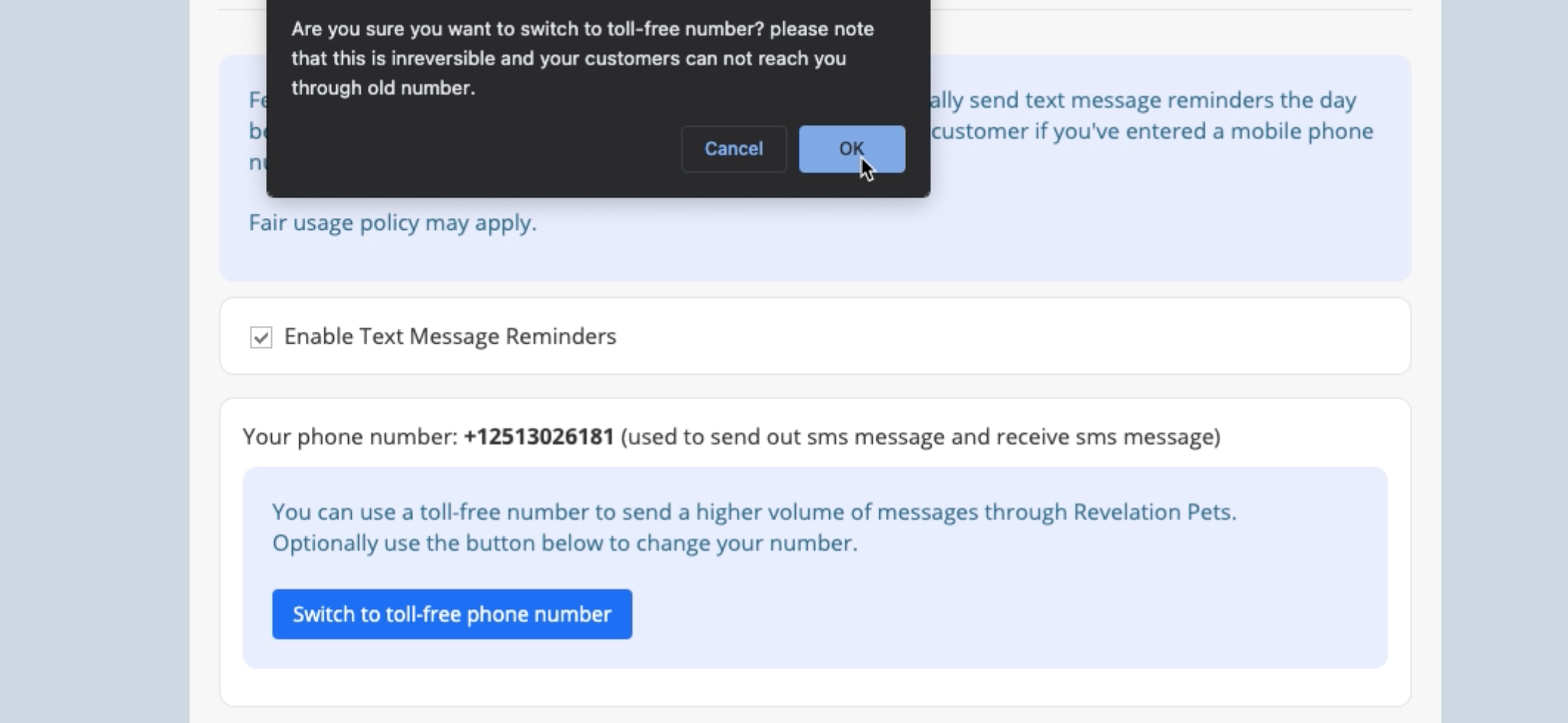 When you see the new SMS section on the screen the process is complete: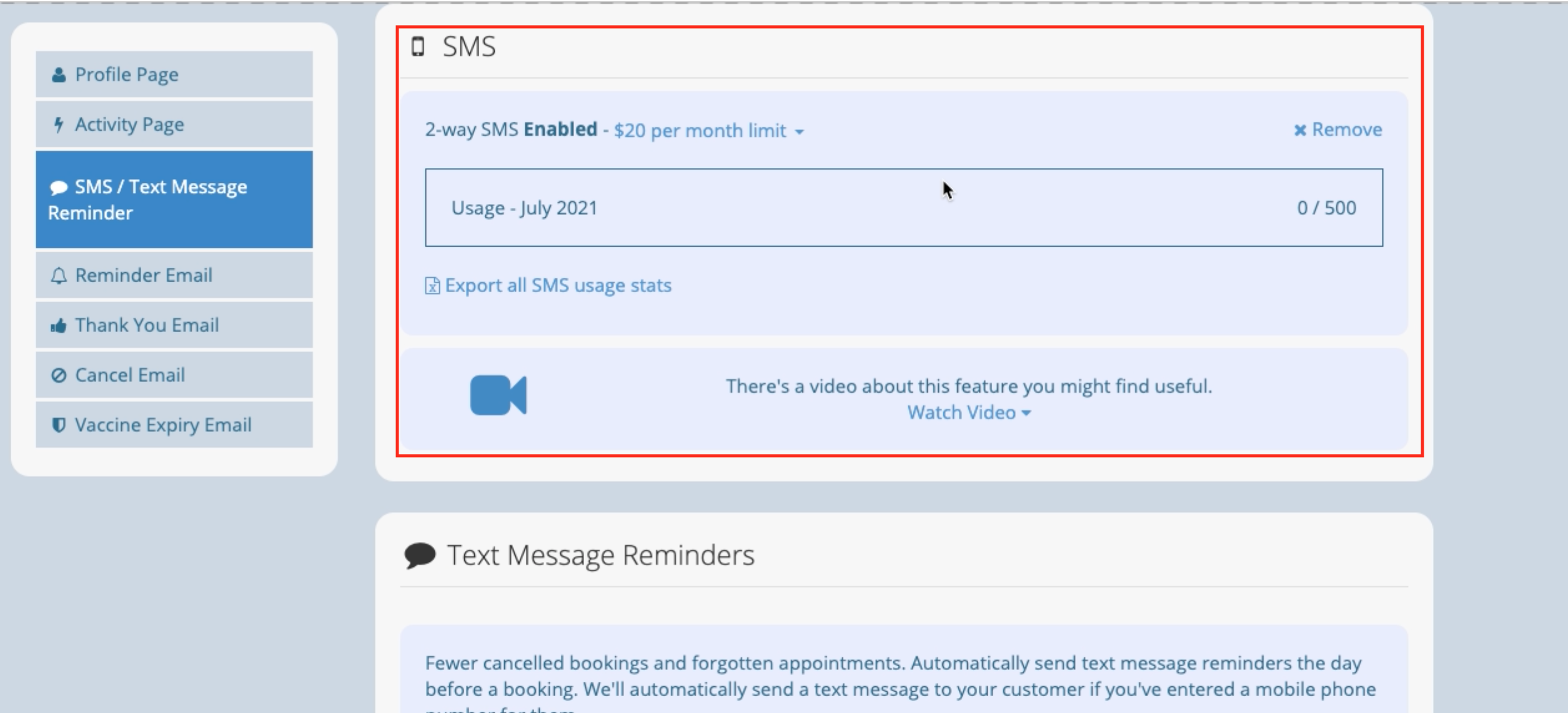 Once your new toll-free number is in place, you'll want to communicate it out to your clients as well as update all areas where your prior SMS number may be displayed (website, marketing materials, front desk, etc).