Overview: What are we talking about?
This article outlines the steps for adding your Revelation Pets online booker to your business Facebook page.
Note: Facebook requires a third-party integration in order to use their "Book Now" button. This article provides an alternative solution by adding a different action button with a direct link to your online booker.
Related Articles:
How to: Add the Online Booker to Facebook
1. Go to Account Settings >> Online Bookings

2. Copy the Booking URL by clicking the light blue 'Copy code' button. (*This URL is specific to your account).

3. Log into your business Facebook account.
4. Once logged in to Facebook and on your Home screen, click the '+ Add a Button' button.

5. In the 'Edit Action Button' pop-up, select either the 'Contact Us' or the 'Sign Up' button option from the menu.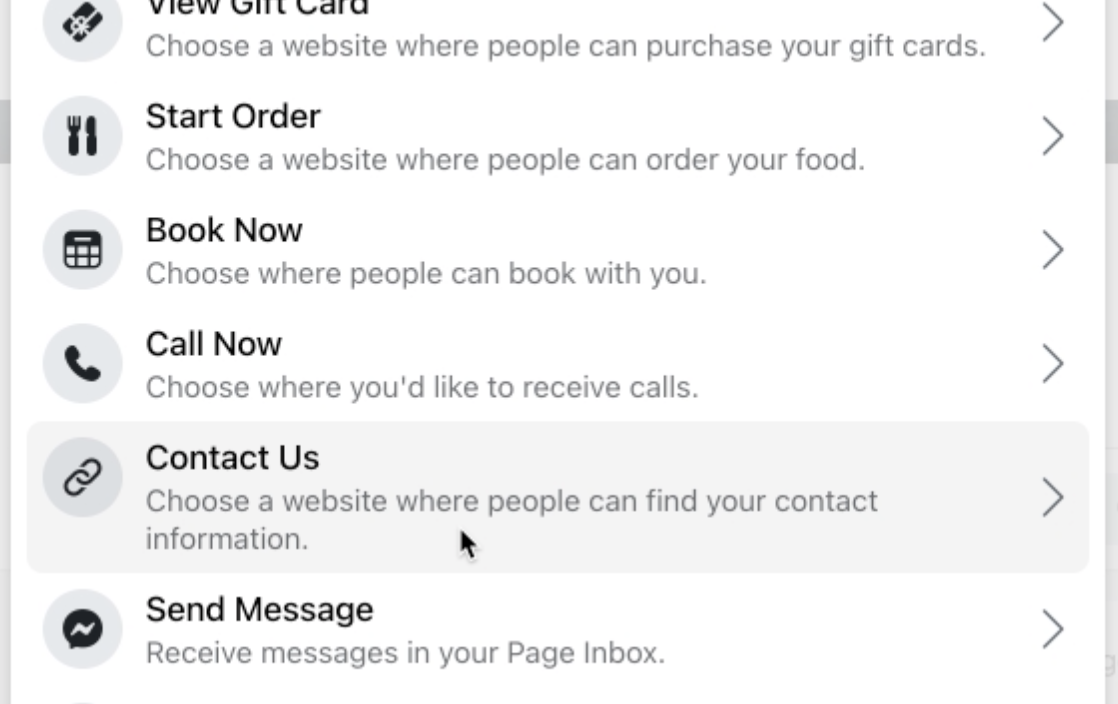 6. Once you select 'Contact Us' or 'Sign Up' from the 'Edit Action Button' pop-up, you will be able to paste the Booking URL into the field provided and then save.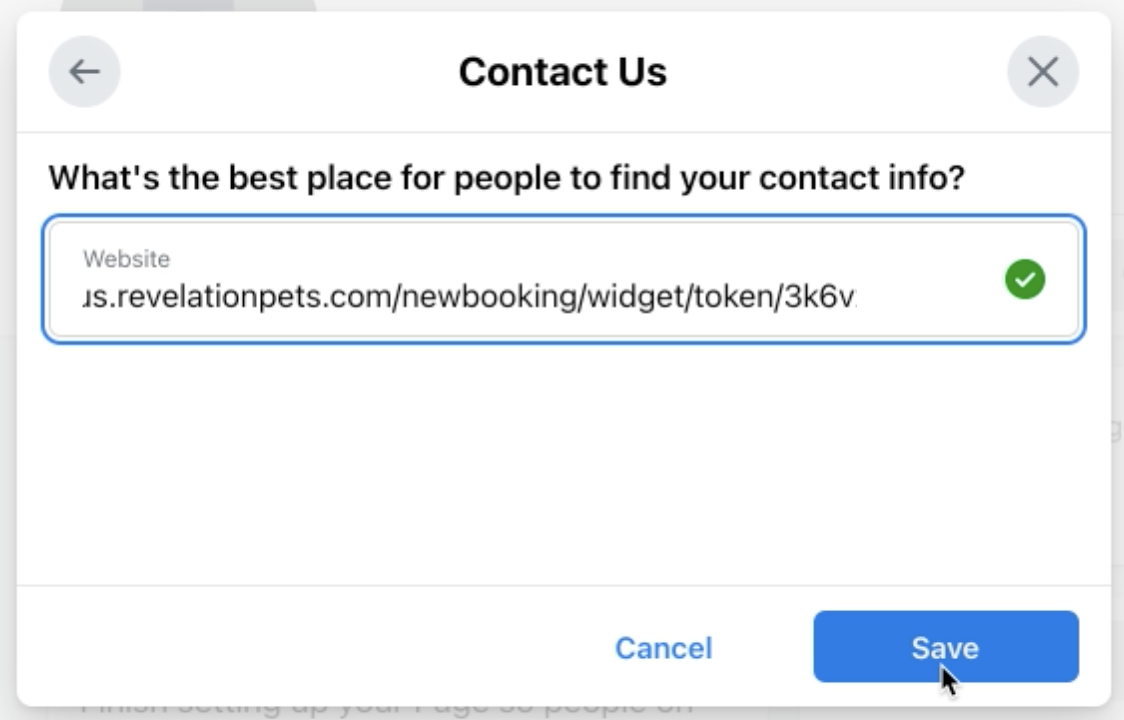 7. Now your customers will be able to access the online booker from your business Facebook page!
If you run into any trouble, please send an email to our Support Team at support@revelationpets.com.