You can integrate your Quickbooks accounting software with Revelation Pets to send your booking confirmations to Quickbooks. This means that you can use Quickbooks leading reporting and accounting tools to make your business more efficient.
Let's get started!
Go to Account Settings (the gear icon) >> Integrations
Then click on the Link to your Quickbooks account button
Clicking on the Link to your Quickbooks account button will open up Quickbooks and ask you to log in: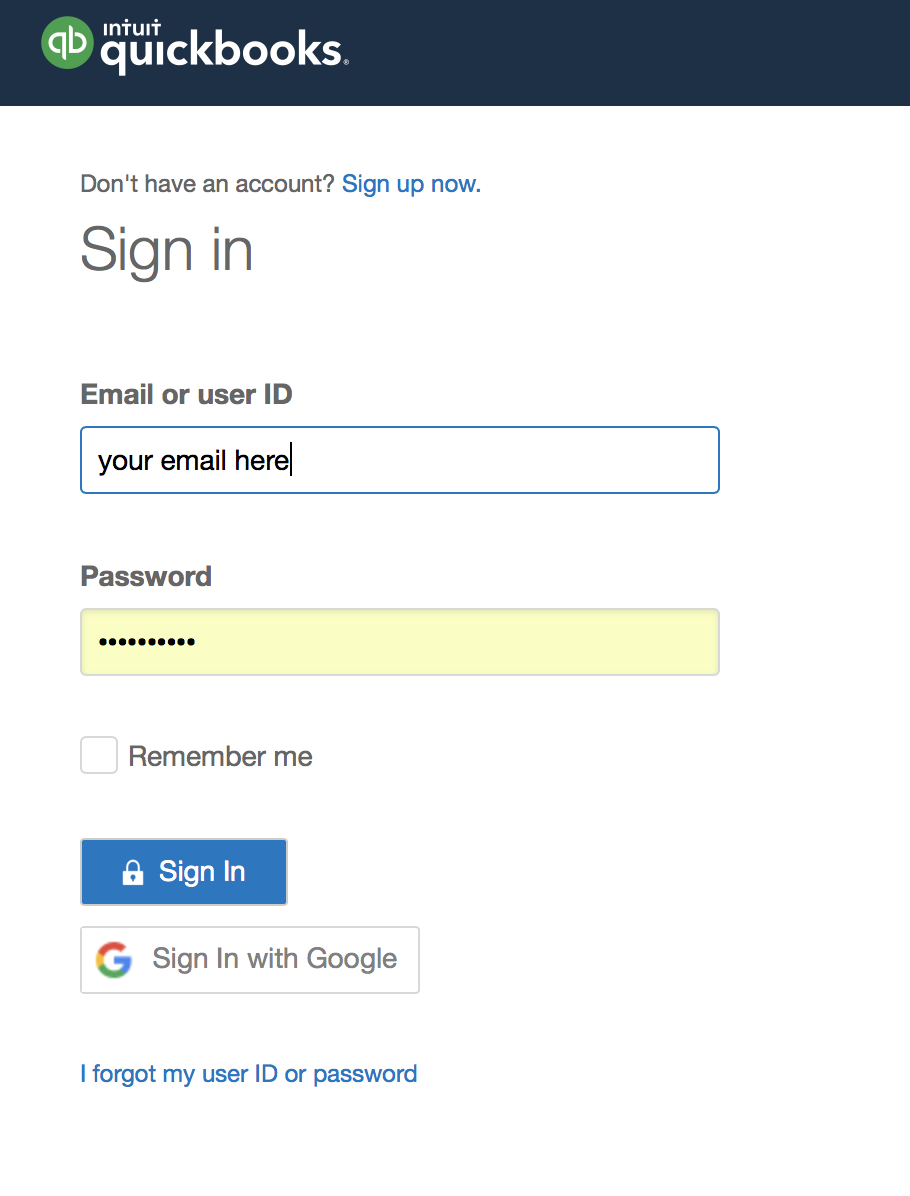 Once signed in, Quickbooks will ask you to confirm that you want to authorize Revelation Pets. Accept the confirmation.
You will be redirected back to Revelation Pets. A pop up will appear asking you to select your sales accounting code. This sales code is used to allocate your bookings in Revelation Pets to the Sales code for your invoices in Quickbooks
From this point on, AFTER you have saved a booking a new button will appear on your Booking page to send the invoice to Quickbooks. It takes literally seconds to send the booking details to Quickbooks. Each invoice in Quickbooks will have the following format: INV-

*Important: Please note:
Payments made in Quickbooks will not automatically show in Revelation Pets. You will need to update the system manually.
Payments recorded in Revelation Pets will not automatically show in Quickbooks. You will need to update the system manually.
To seamlessly collect payments from your customers, please check out our integrated payments option, Rev Pets Payments.
Please contact our Support Team at support@revelationpets.com if you have any trouble connecting your Quickbooks account to Revelation Pets.