Overview:
What are we talking about?
The Pet Details Icon is a helpful tool to have easy visibility of essential pet profile information (pet type, breed, weight) on the home page widgets, reporting, calendar, and booking views. This optional icon is disabled by default. If you'd like to enable this feature, please see below.
Related Articles:
Navigate to Account Settings » Pet Types » tick the box next to "Display Pet Details icon for all pet types."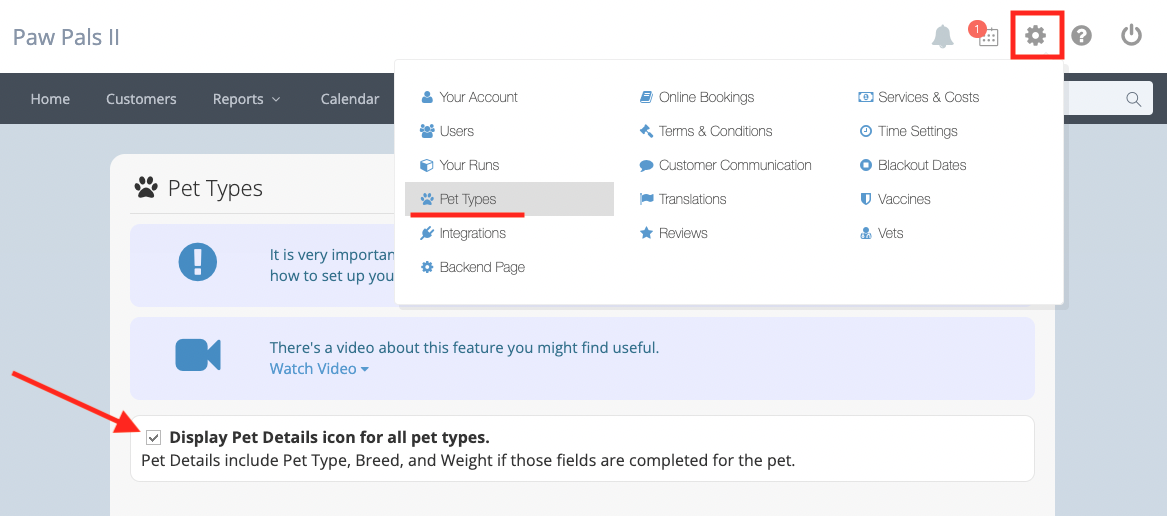 Once enabled the Pet Details icon will display in multiple areas of your application, you can hover over (or tap on a phone or tablet) the pet details icon to showcase the pet's type, breed and weight.
On Home Page widgets

On Booking and Appointment Calendars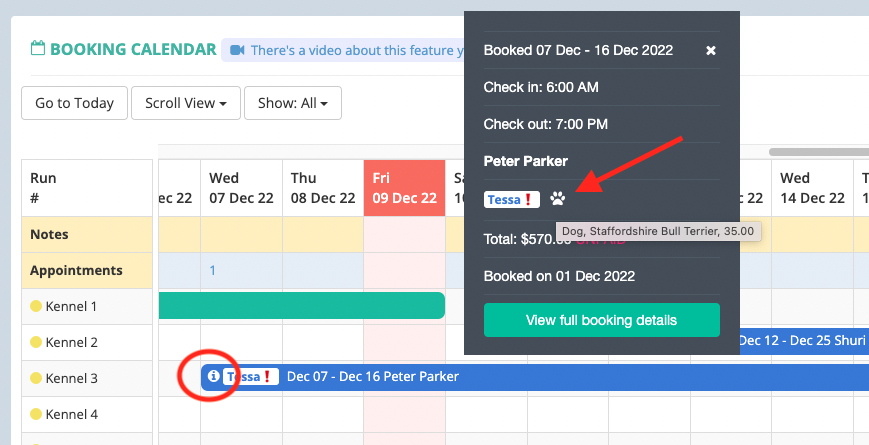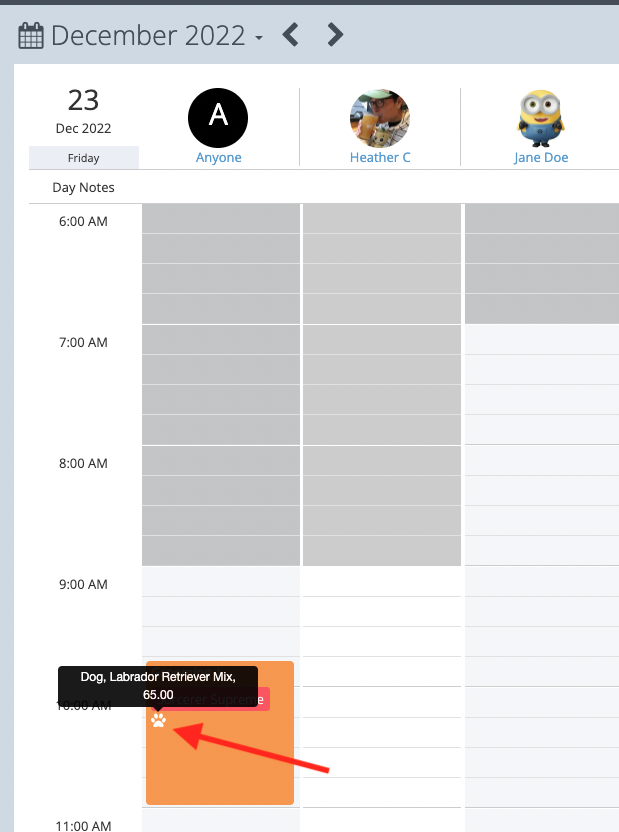 On pending Online Booker requests

On reporting


On the detailed view of a booking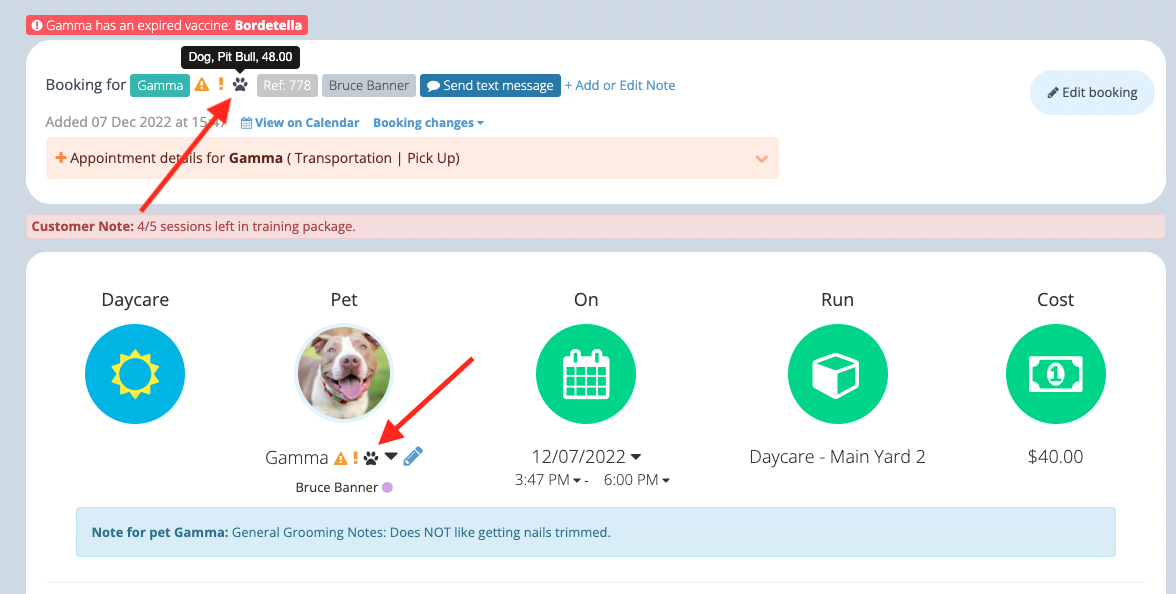 If you have any additional questions regarding this feature, please reach out to our Support Team at support@revelationpets.com.