Overview: What are we talking about?
One of the major perks of using Rev Pets Payments (RPP) as your payment processor is you can issue refunds back to your customer's card directly from your Revelation Pets app. This article will review how to issue a credit card refund back to the customer's card used at the time of purchase.
STOP! - The following article is only applicable if you are currently processing payments with Rev Pets Payments. Refunds cannot be issued back to customer's cards directly from your app if you are integrated with Square or Worldpay.
Related Articles:
Helpful Hints: Before you begin
The red arrow in the image below showcases how the refund icon displays in

Revelation Pets.

You can issue a refund from the Costs section of a booking.

How to: Issue a refund
Locate the booking you would like to refund

from either the customer's profile or the Bookings Report and

Open the Booking

.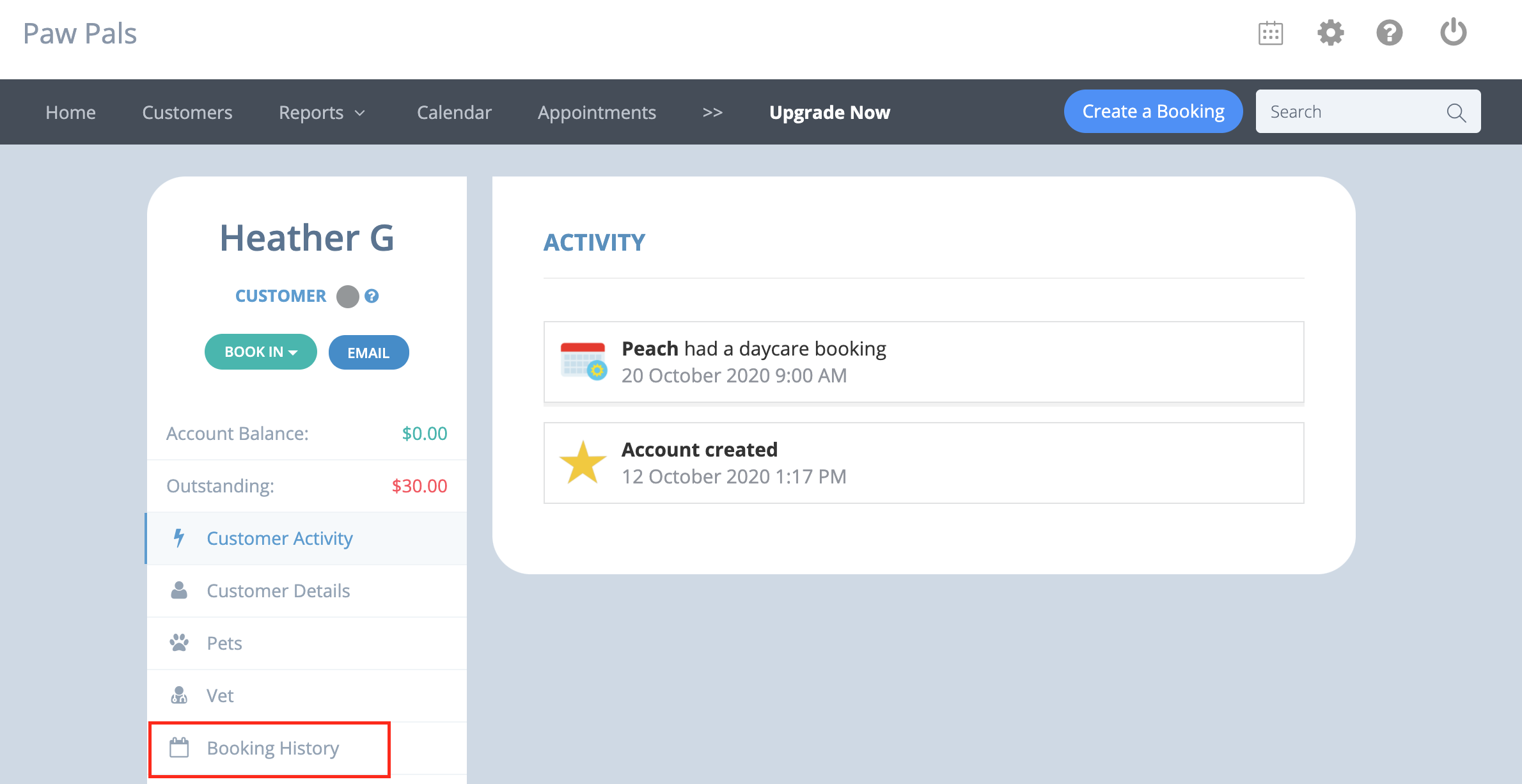 2. Scroll down to the Costs section of the booking. On the 'Paid in full' line, click the Refund icon.

3. In the popup window, enter the amount you wish to refund. The system will default to the total amount however if issuing a partial refund you will need to edit the amount in the refund field >> Click the Refund button

4. The refunded amount will now display in the Costs section and has been returned to the customer's credit card (again this is only true if you are currently integrated with Revelation Pets Payments as your payment processor). Please note after the customer has been refunded there are still additional actions that need to be completed because the invoice will still reflect a total due.

5. Closing the invoice
If you are processing a

refund because an incorrect payment was applied

(i.e. a customer's credit card on file was charged however they would prefer to use a different form of payment like cash), then you would

apply the correct form of payment

to the invoice and

click Save

.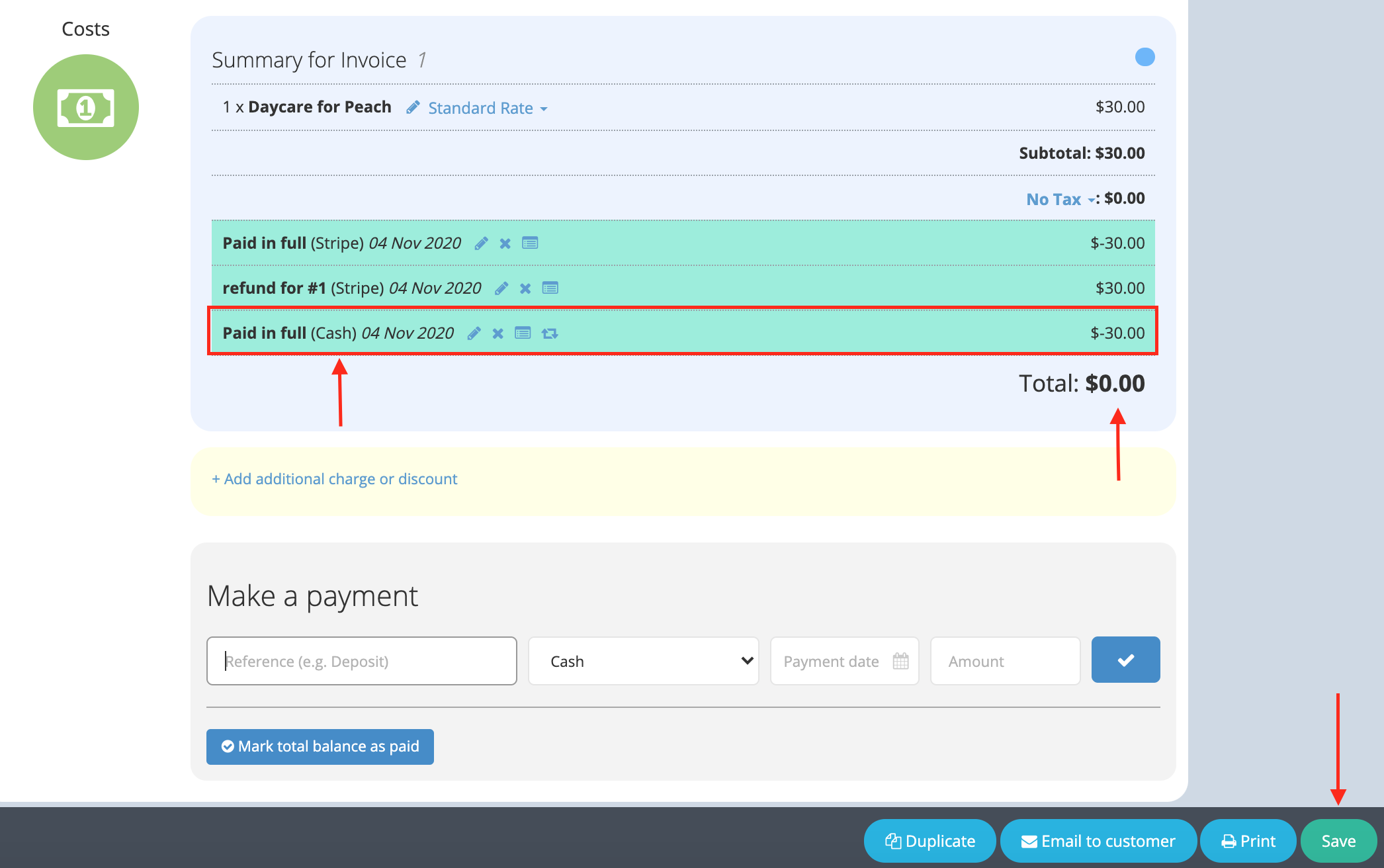 If you are processing a

refund and are not collecting an additional payment

(i.e. trying to satisfy a disgruntled customer), then you can either

1. cancel the booking or 2. apply a 100% discount to the booking.
1. Cancel the booking: Navigate to the top of the booking, click Edit Booking. In the bottom left-hand corner click Cancel.


2. Apply a 100% discount: In the Costs section of the booking navigate to + Add additional charge or discount >> select your 100% discount >> click Save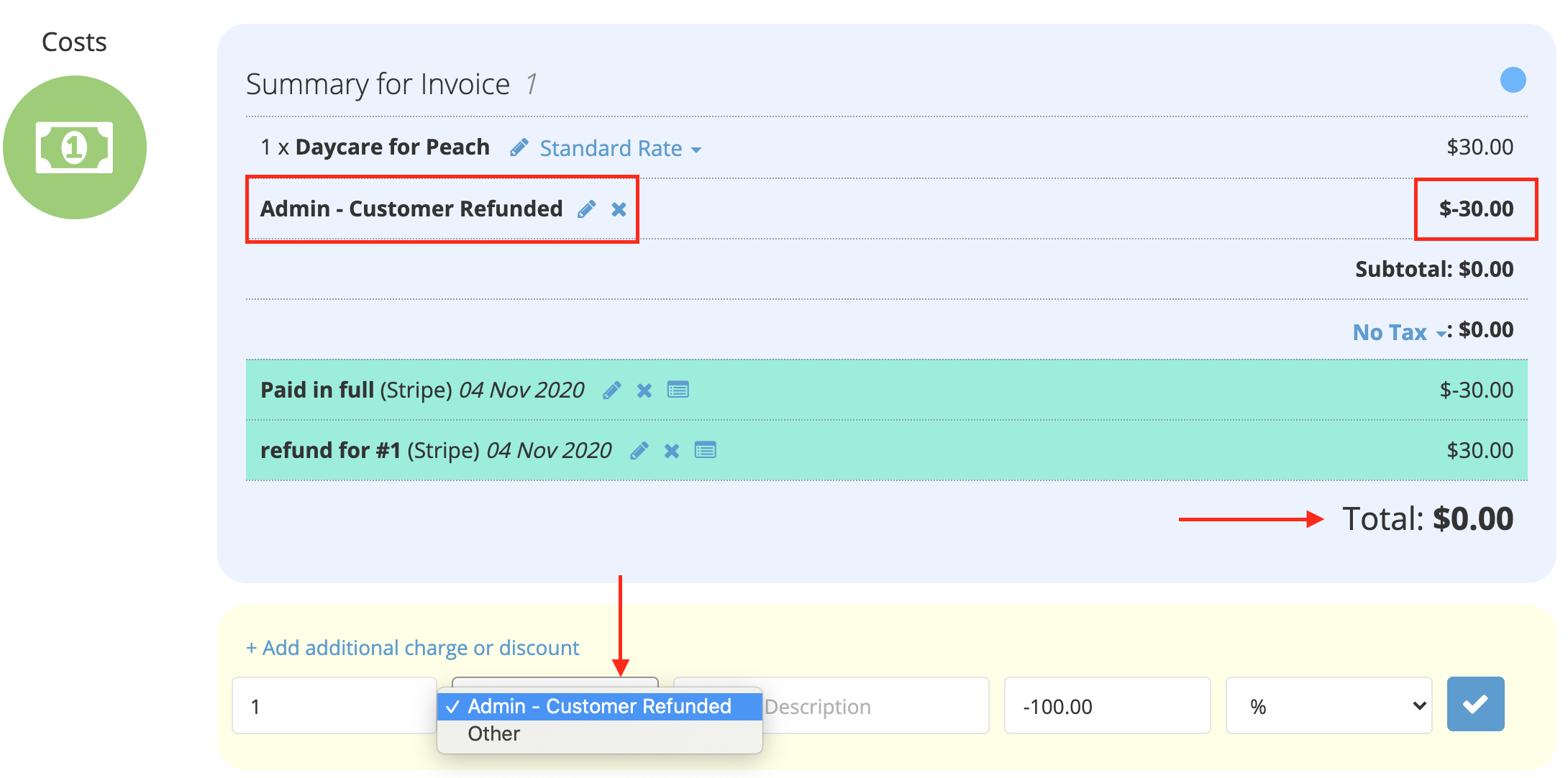 If you need to create a 100% discount: Navigate to Account Settings (gear icon) >> Services & Costs >> Other Charges & Discounts >> Add a new charge >> Label the discount and set at negative 100%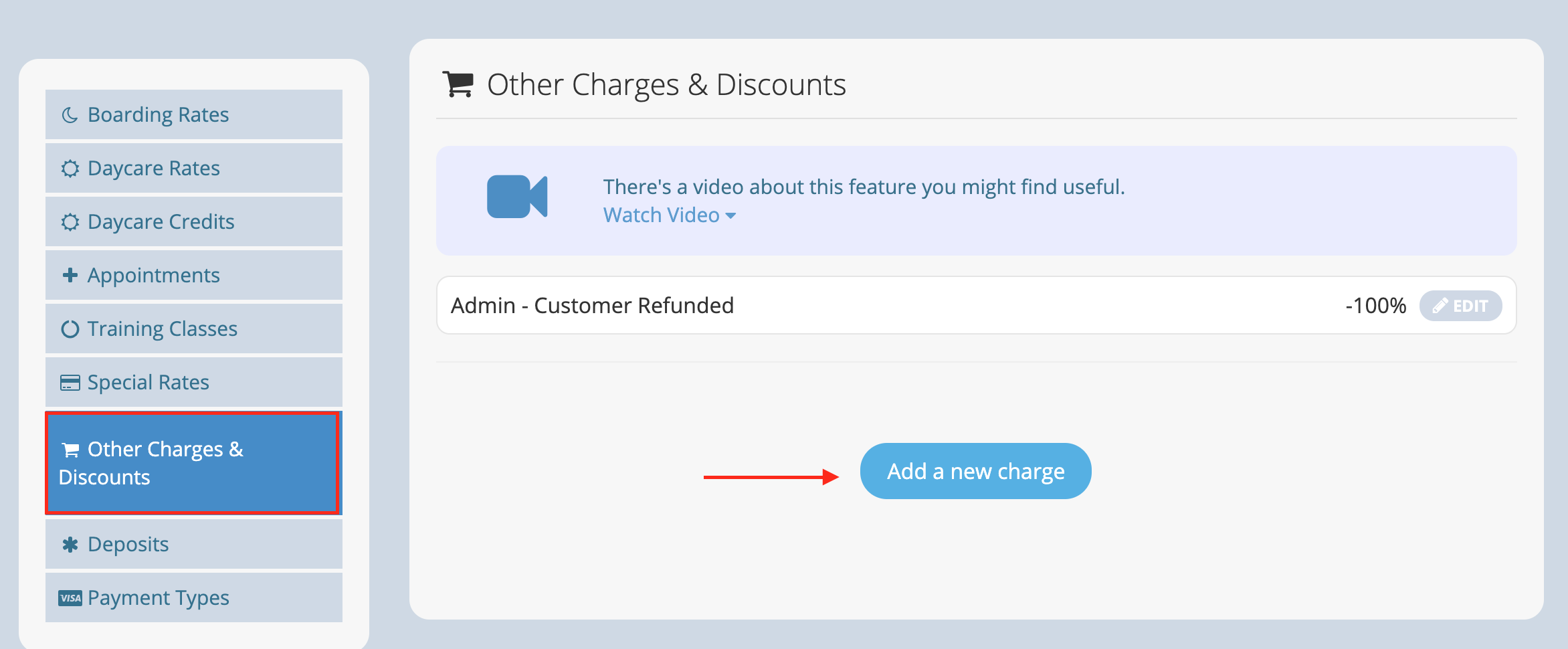 You have now successfully issued a refund back to your customer's credit card and closed the invoice associated with the refund!