Overview: What are we talking about?
Revelation Pets Payments powered by Stripe is the only payment processing solution that has a credit card terminal that fully syncs to Revelation Pets for our US and Canadian customers. This article will review how to place an order for a Stripe terminal.
Related Articles:
How to: Ordering Hardware
Currently, Stripe terminals are available for the US and Canada. The ordering process differs between the two countries, please see below.
United States
US customers can order hardware directly from their Revelation Pets app.
1. Navigate to Account Settings (gear icon) >> Integrations >> View Account.


2. On the left-hand side, go to your Payments Dashboard >> Select Card Readers >> +New Order.

3. In the pop-up window >> Select the hardware you want to purchase >> Complete Recipient and Shipping information >> Click Submit.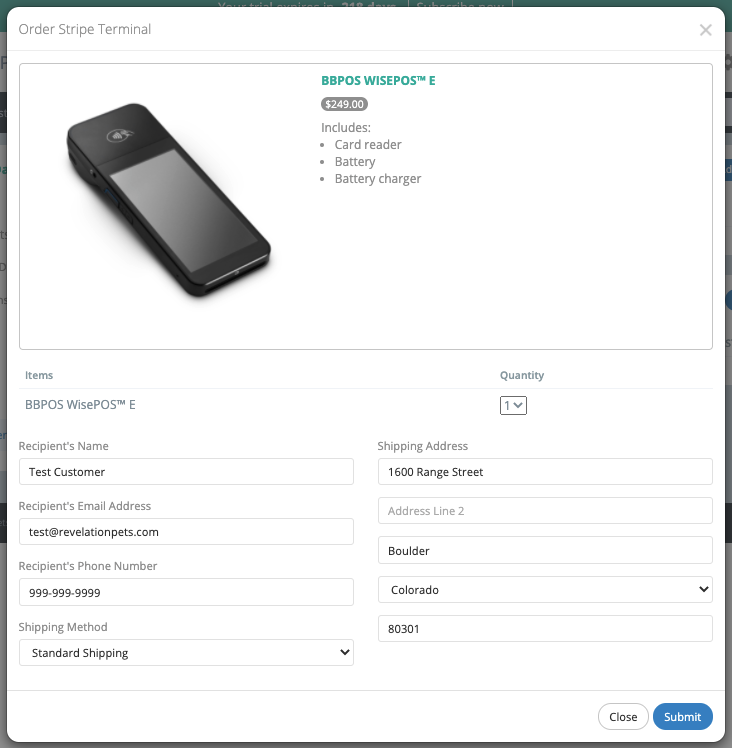 4. After clicking Submit, you will be prompted to enter your payment information. Your completed order will display under your "Order History."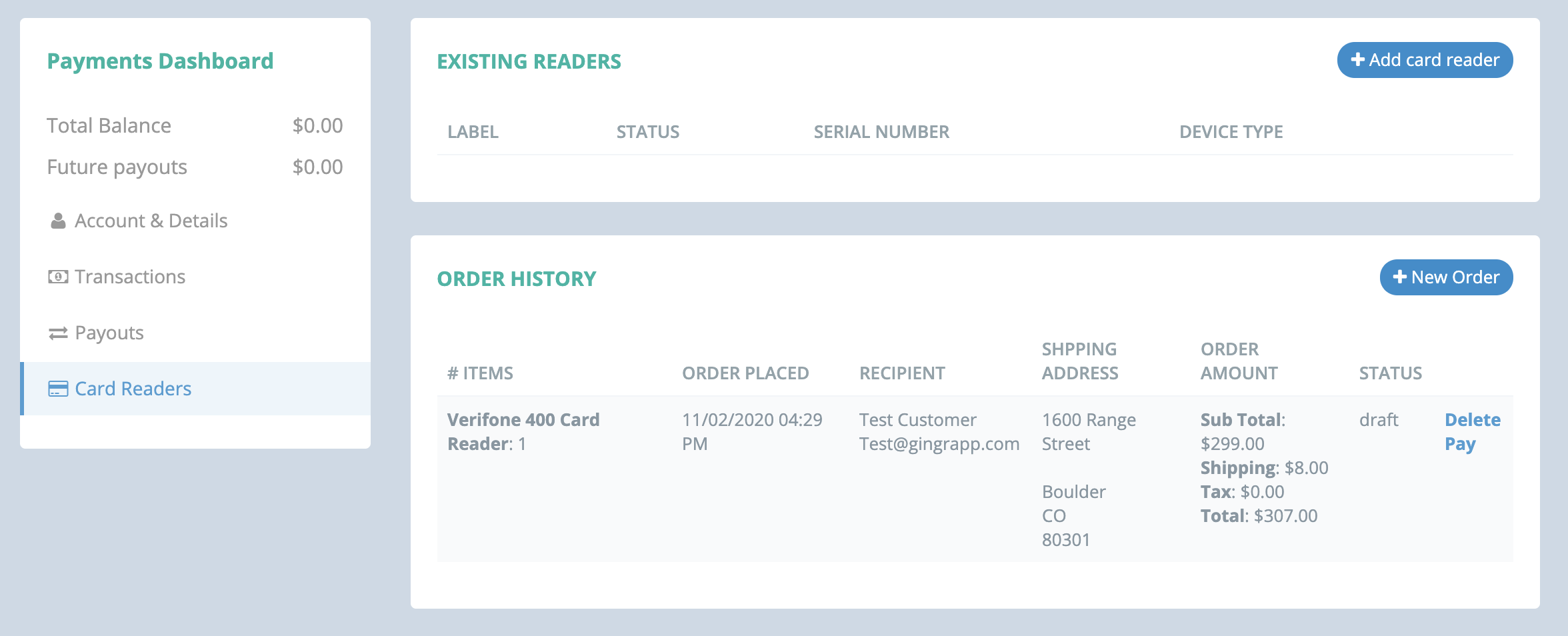 Canada