The Group Training Module allows you to create, manage, and book group training sessions/classes in Revelation Pets.
These bookings work much like your boarding, daycare, and appointment bookings, with a couple of minor differences. Please read this article for a comprehensive guide on the Group Training Module.
1. To set up group training, navigate to Admin Settings (gear icon) » Services & Costs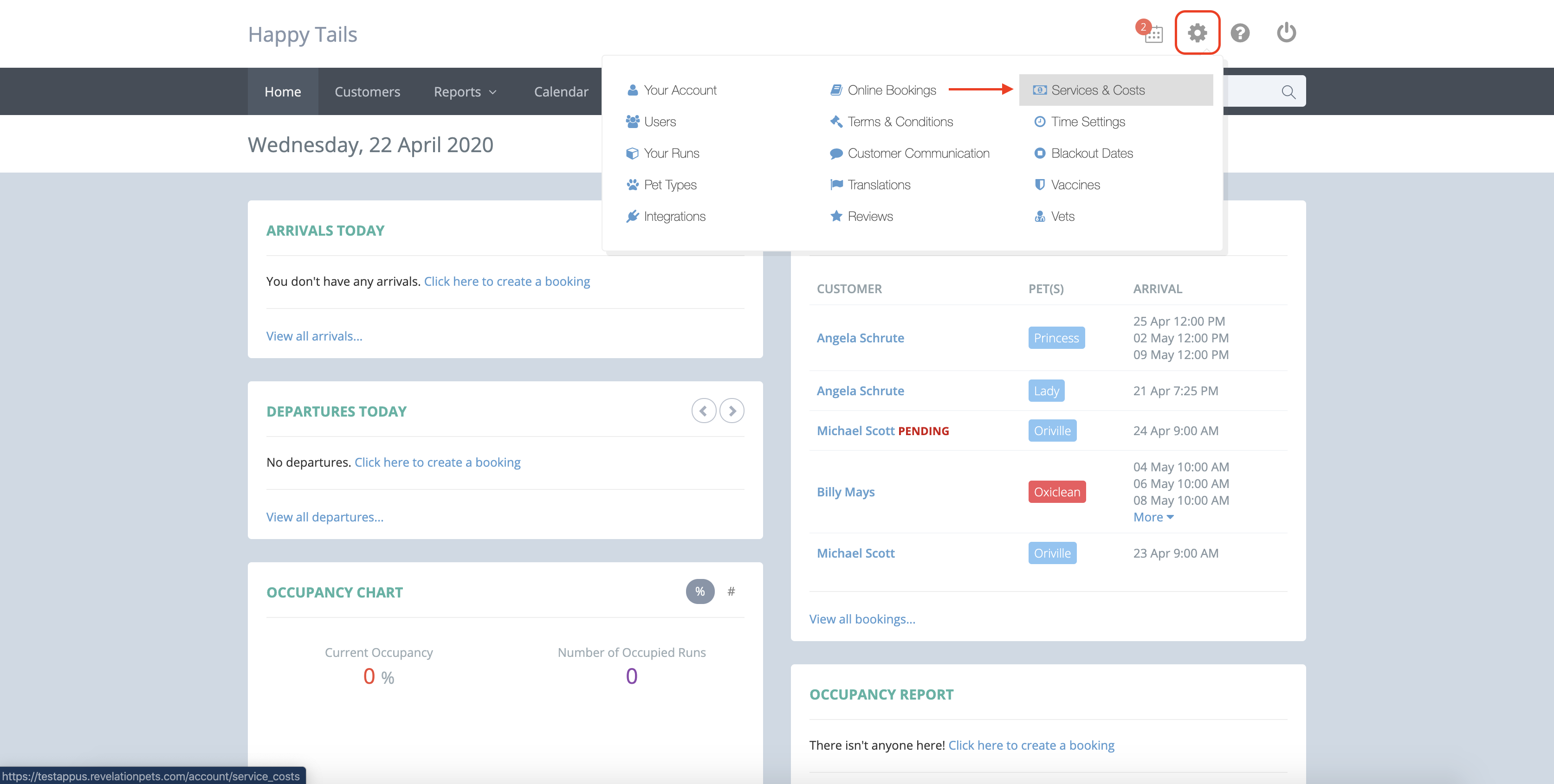 2. On the Services & Costs page, select Training Classes from the left-hand side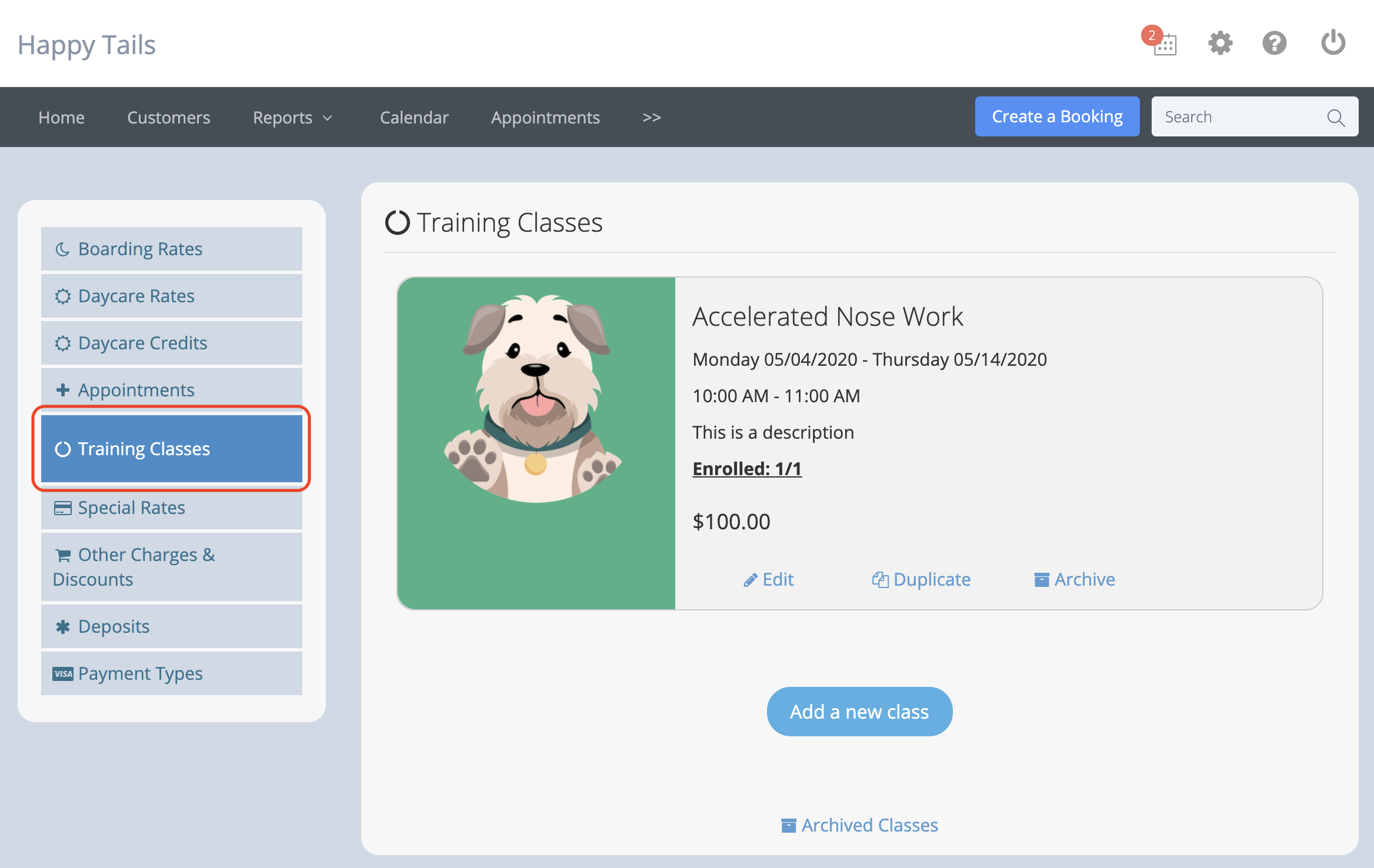 3. Click on the "Add a new class" button and fill in the appropriate information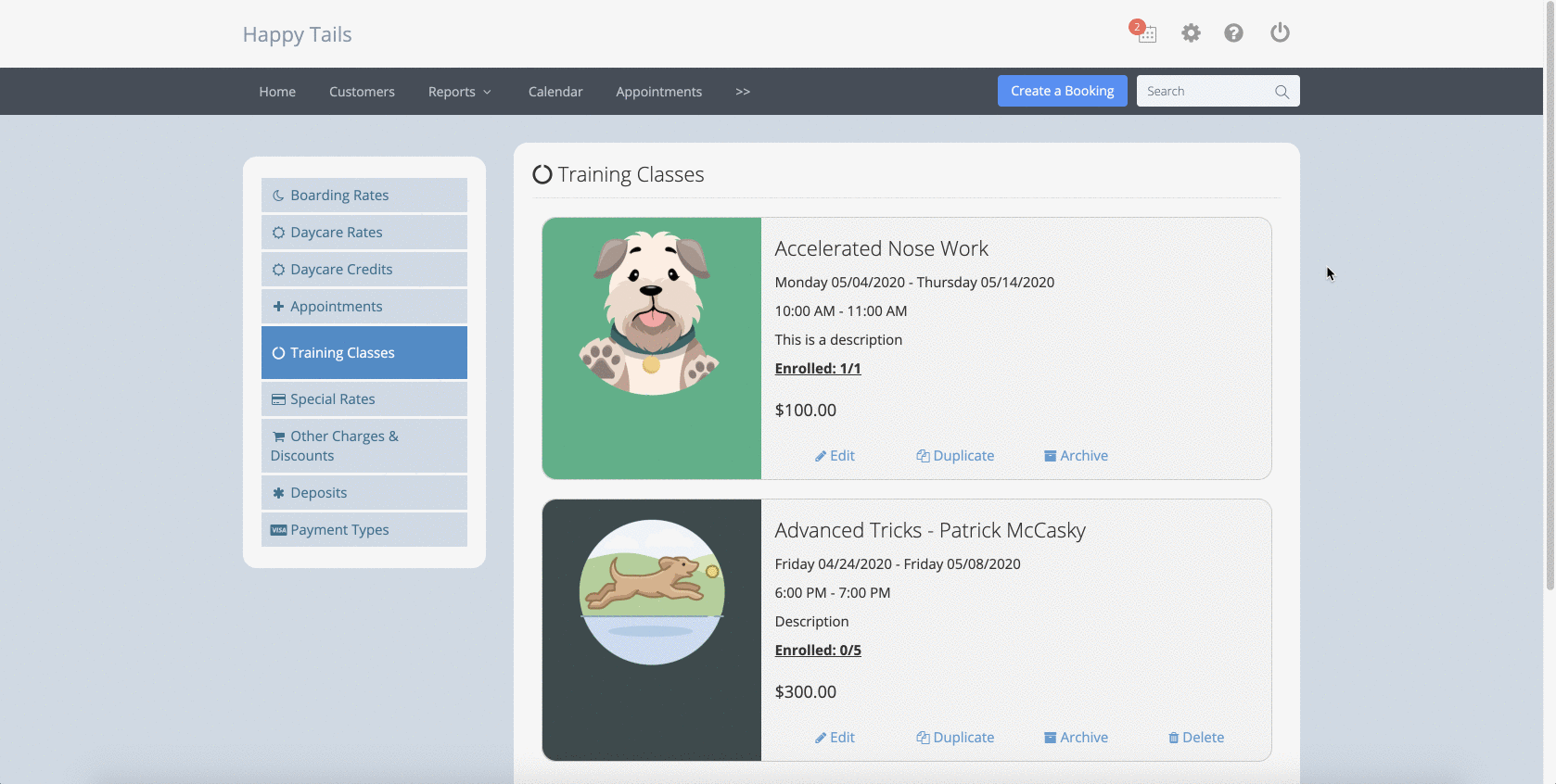 4. Once your group training is in place, you can make bookings easily
Note: there is no date/time selection for the Group Training Module when making a booking. This is because the dates and times have already been established during the group training creation process.
Note: the pet will show up on the appointments section for each day that they have a group training scheduled.