Taking payment with a Stripe terminal in Revelation Pets is just as easy as taking payment with any other payment type.
Important: you will need to have a linked Stripe account or Revelation Pets Payments account in Revelation Pets and a connected Stripe terminal in order to proceed. If you need assistance with these, please review the articles below:
*Please note: The Verifone P400 terminal is no longer available to purchase effective September 14, 2021, however customers who already have the terminal can continue to use it. Stripe will provide customer support and critical software updates for the Verifone P400 through the end of 2023, but does not plan to introduce new features for these devices.
1. Navigate to the booking payment page and select Stripe Terminal as your payment type.

This is a new payment type that will automatically be added to the system once the Stripe terminal is connected.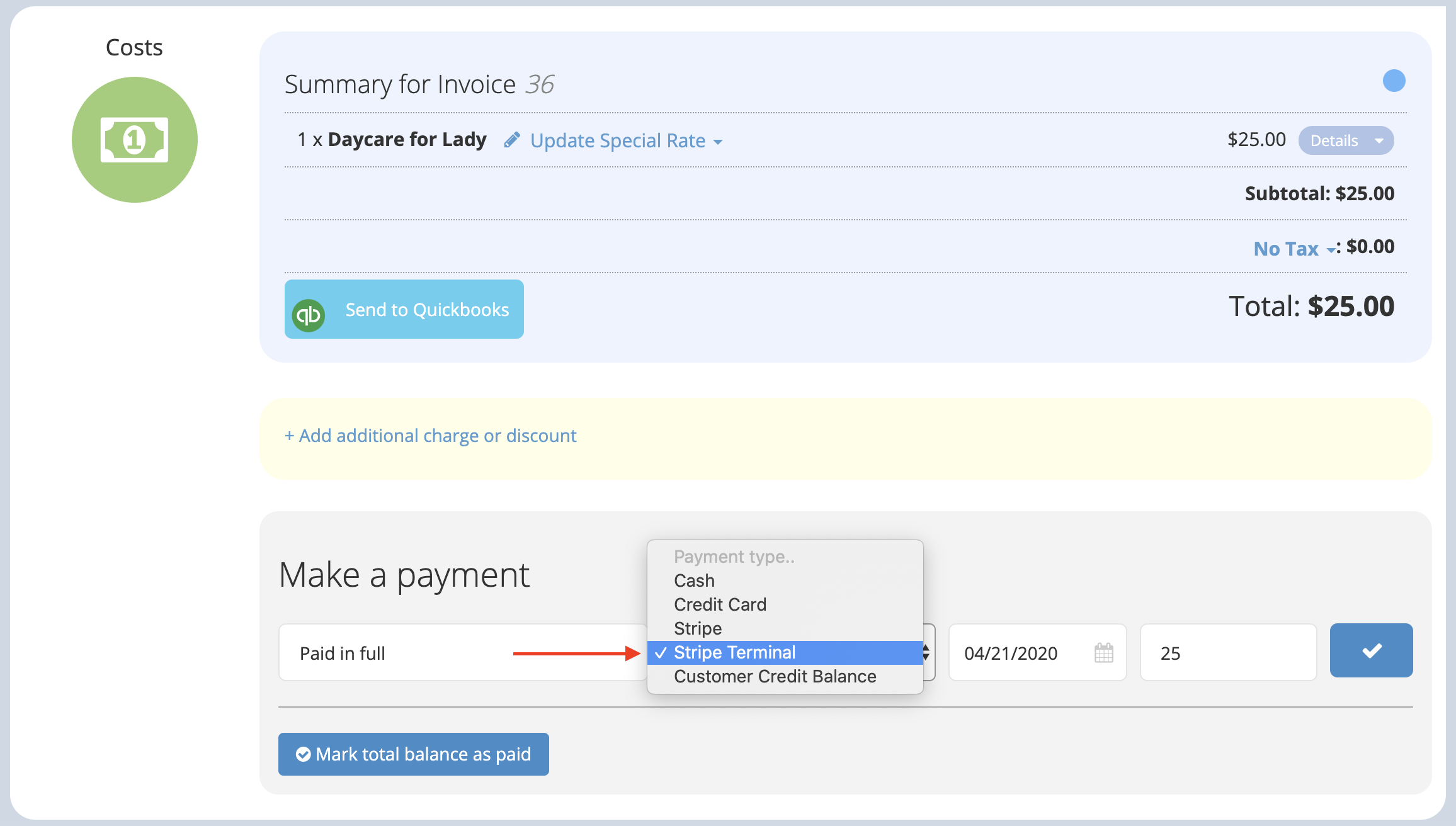 2. Once you click the blue checkmark button to proceed with the transaction, you will then be prompted to select the proper terminal and click Connect.

Note: If you only have one terminal, it will automatically populate in the field below.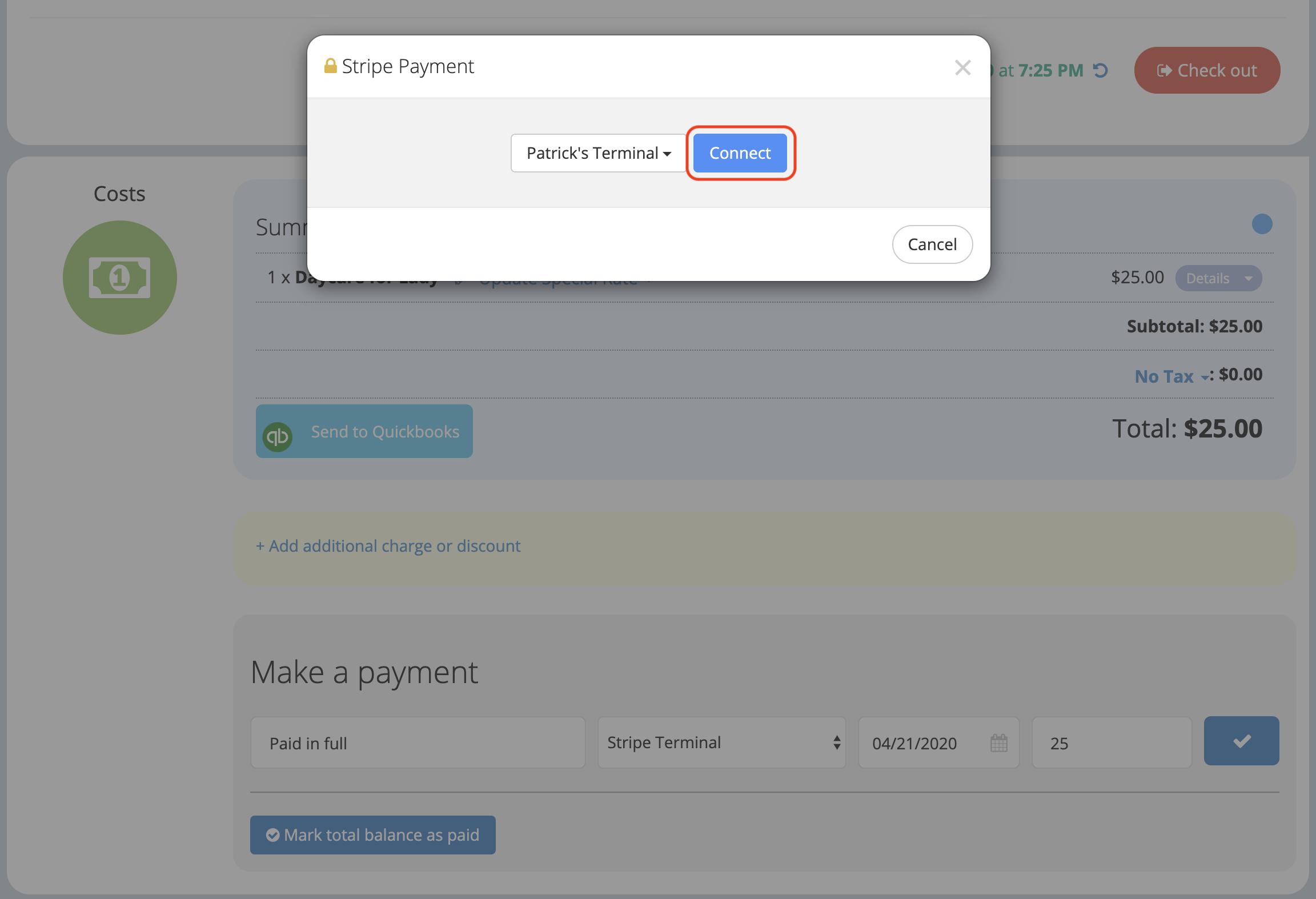 3. Follow the prompts on your terminal screen and complete the transaction.
Note: If you would like to customize the "splash" screen on your terminal - the default screen displayed when your terminal is ready to accept payments - please follow these steps.
Note: If using a WisePOS E terminal with tipping functionality enabled, the pet parent will be prompted for a tip directly on the card reader. Learn more about how to configure tip settings and accept tips here.