Overview: What are we talking about?
Revelation Pets Payments powered by Stripe is the only payment processing solution that has a credit card terminal that fully syncs to Revelation Pets for our US, UK, and Canadian customers. This article will review how to place an order for a Stripe terminal.
Related Articles:
How to: Ordering Hardware
Currently, Stripe terminals are available for the US, UK, and Canada. Customers in these countries can order a terminal directly from within their Revelation Pets app following the steps below.
1. Navigate to Account Settings >> Integrations >> View Account.


2. On the left-hand side, go to your Payments Dashboard >> Card Readers >> +New Order.

3. In the pop-up window >> Select the hardware you want to purchase >> Complete Recipient and Shipping information >> Click Submit.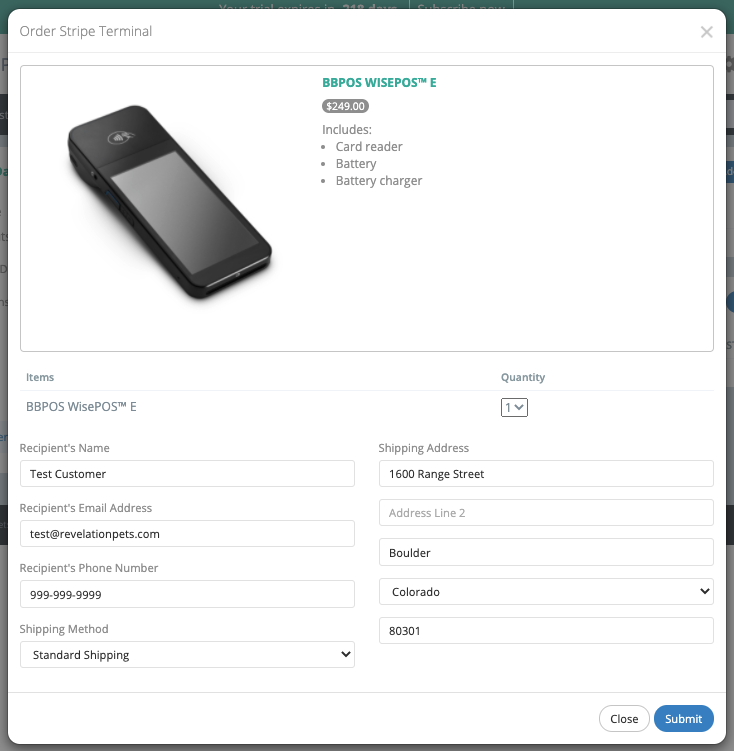 4. After clicking Submit, you will be prompted to enter your payment information. Your completed order will display under your "Order History."